Family Bank has announced plans to hold an Extraordinary General Meeting (EGM) on Wednesday, October 18, 2023. 
The primary agenda is to deliberate on a proposal to increase the company's share capital by KES 800M. 
This move will see the bank's share capital rise from the current KES 1.5B to KES 2.3B.
In addition to the capital increase, the bank's directors will also seek approval from shareholders to offer and allot up to 800M shares at KES 1 each. 
This offering will be made on a pro-rata basis, ensuring that all shareholders have an equal opportunity to increase their stake in the bank.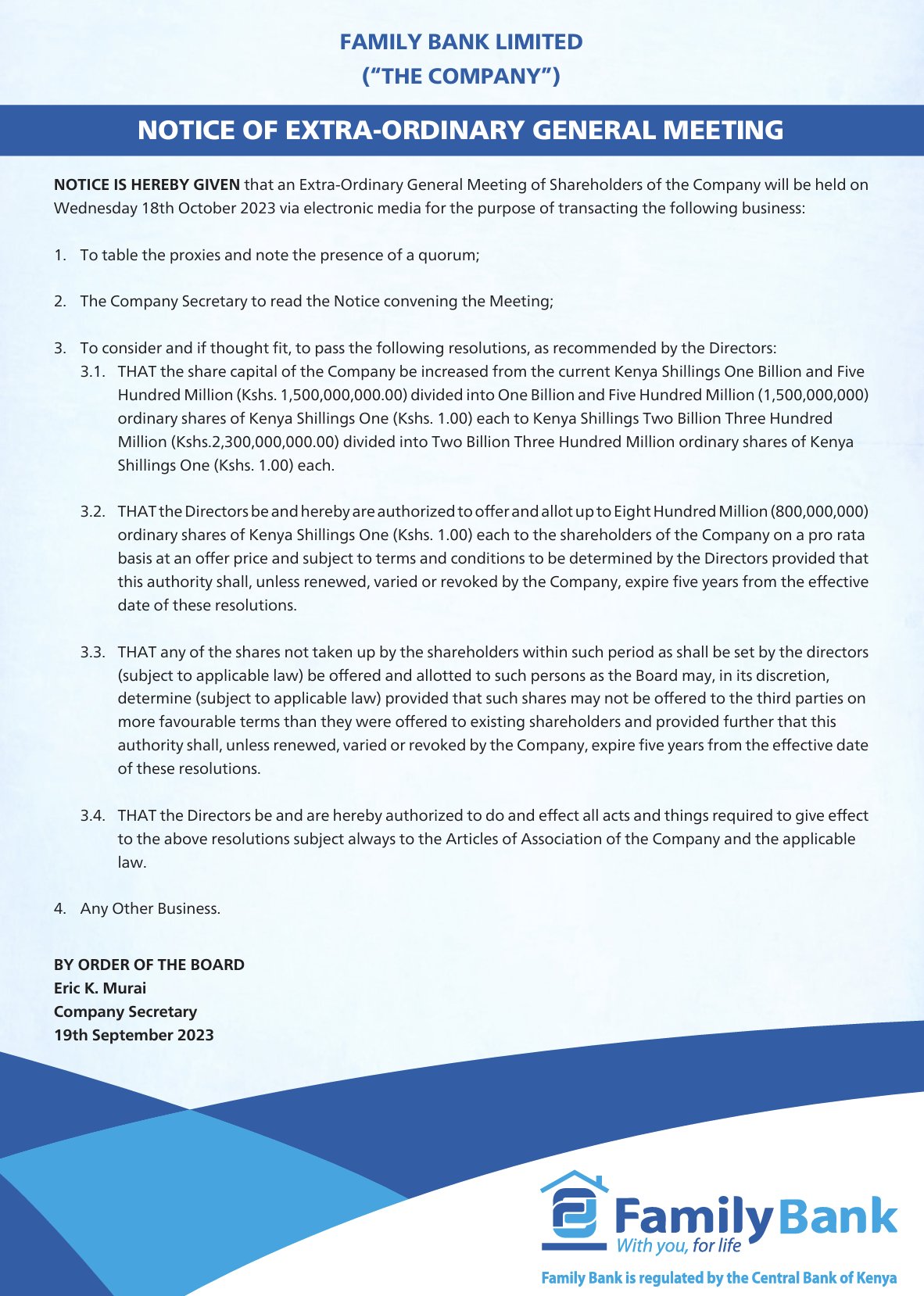 This strategic move by Family Bank underscores its commitment to bolster its financial position and enhance its capacity to provide superior services to its customers. 
The decision also signals the bank's confidence in its growth prospects and its dedication to delivering value to its shareholders.
---